The government, alongside the Independent Schools Council (ISC) has encourage private schools to share their school swimming pools. The initiative comes after research has shown many under 11's cannot swim the required 25 metres. Whilst there is an obvious community benefit, the sharing of sports facilities will also provide additional benefits to the schools. The inclusion of external classes to the swim timetable will provide extra time and facilities to teach pupils the much-needed art.
Teaching the skill of swimming has been a key focus for primary school curriculum. Steve Parry, former Olympic swimmer commented; "Water safety is the only part of the national curriculum that will save students' lives."
Alongside teaching this essential skill, this initiative will also lead to benefits such as community outreach and perhaps additional income if letting out facilities to independent swimming schools.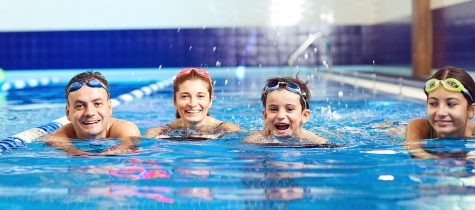 By opening their doors and swim facilities, a depleting resource can be replenished. The number of swimming sites have decreased across the years. This is a direct result of cuts in council funding and lack of funds.
As independent schools look to share their facilities, their identity and position within the community will be grown.
Some independent schools have already started hosting for neighbouring students. The time involved in the management of pool facilities can become frustrating. Hosting multiple schools together at one site can lead to double bookings. However, using our Lettings software can lead to more efficient timetable management. Many schools who offer swimming or sports facilities use our Lettings software to manage the entire process.
A common misconception for Lettings software is the appropriateness when holding not-for-profit activities. The software allows you to assign a zero cost to the booking. So if desired, schools can easily book without being charged.
The software also makes it easier to record hirer details. You can easily see which schools are using the facilities and at what times.
To find out more about our Lettings module, or if you are an independent school looking to share your pool facilities, please contact us.