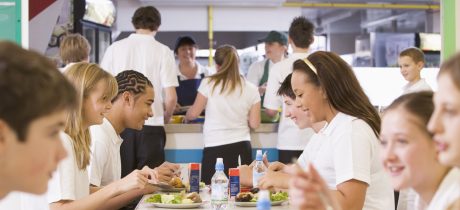 Working with school caterers
Managing a school catering service for multiple sites, can be a logistical headache. Our software will help you to streamline your admin and online payments processes.
Improve your efficiency with our administration and online payment system. It's quick to implement and easy to use.
Modules to support school caterers
Our online payment system links to all major cashless catering solutions for schools and colleges. Whilst for primary schools, you can set up menu cycles and upload meal images. Parents can then pre-order and pay through our SCOPAY app. Whatever software you need to run your service efficiently, our modular system will support individual schools as well as your central team.
Whether managing payments for dinners or cafeteria balances, our online payments module has a low transaction rate and no monthly fees. All modules are fully integrated, so sending personalised emails to parents is done in a few clicks.
For caterers managing multiple sites, this makes processing refunds simple and eliminates human error.
With our portal, refunds are  processed quickly and correctly as it's impossible to refund a negative balance. Parents request refunds directly, taking the school out of the equation. There is a full audit trail, and automated confirmation emails are sent to parents. 
See how we worked with Impact Foods Group on the development of our caterers management portal.
To help reduce debt, you can opt to only accept orders when the account is in credit. Also, parents can set up low balance alerts.
The easy reporting functionality reduces time spent checking and chasing outstanding payments. Should you need to contact parents for missed payments or send reminders, our Communications module works seamlessly and messages can be sent in a few clicks.
Free SCOPAY app for parents
Give your parents the added convenience pre-ordering dinners and paying, or topping up their child's cashless catering balance with our free SCOPAY app.
Parents can also set up alerts for reminder messages, e.g. low dinner balance – either in app or by email.
Report templates to help your team, including producing catering returns and kitchen reports.
To get your central and individual school's admin team up and running quickly, you will be assigned a trainer who will firstly chat with you about your procedures and then tailor each one-to-one training session accordingly.
Once you are up and running, that's just the start of your journey with Tucasi.
People are at the heart of Tucasi, so you can be sure that when you need help, you can pick up the phone and talk to a human to get your issue fixed. On average, our Customer Support Team resolve 95% of technical issues on the first call.
Plus, whenever you need it, we offer refresher training or tailored sessions available for all your staff, including new recruits.
With this option, pupils choose their meals in the classroom, via a computer or interactive whiteboard. It's accessed via an internet browser, so no additional software is needed.