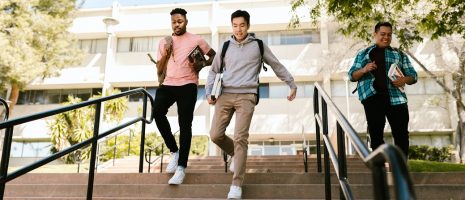 Managing payments and admin in colleges
We work with colleges and other further education establishments to help streamline their admin processes. Software to help you to process bookings and payments and alleviate much of the admin burden. Many tasks are automated and the reporting functionality helps you to analyse your data.
Modules to support your college
This easy-to-use system will handle trip or club bookings and payments. Plus, our integrated communications tool will make sending reminders and debt chasing much easier.
Online payments with low transaction rate and no monthly fees, FCA approved.
The system is fast to implement and easy for staff to learn. It comes in a modular suite of products allowing you to decide on the scale of implementation.
Your staff can easily run reports for each module to analyse and monitor data. 
Plus our Lettings module supports the hiring out your unused facilities.
Parents can book their children onto trips, clubs and purchase items such as revision guides through SCOPAY. 
Aside from card payments, parents can also use Google Pay and Apple Pay. 
To get your admin team up and running quickly, you will be assigned a trainer who will firstly chat with you about your procedures and then tailor each one-to-one training session accordingly.
Free SCOPAY app for parents
Give your parents the added convenience of booking their children onto trips, clubs and paying via our free SCOPAY app.
Parents can also set up alerts for many events e.g. low cafeteria balance – either in-app or by email.
Once you are up and running, that's just the start of your journey with Tucasi.
People are at the heart of Tucasi, so you can be sure that when you need help, you can pick up the phone and talk to a human to get your issue fixed. On average, our Customer Support Team resolve 95% of technical issues on the first call.
Plus, whenever you need it, we offer refresher training or tailored sessions for all your staff, including new recruits.