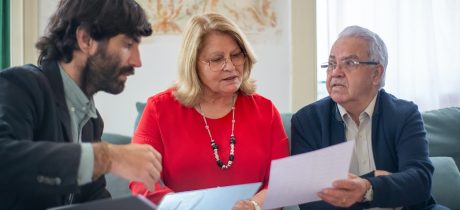 Helping local authorities to implement 'best practice' income admin processes in schools
Our centralised admin system will improve efficiency and provide consistency across your schools.
Eradicate cash-handling, paper forms and manual record keeping at all your sites. Let us show you how.
Modules to support your schools
Providing your schools with an online booking and payments system with integrated communications tools will make debt chasing much easier. Schools can offer the facility for parents to order meals, book wraparound care, clubs, trips, and parents' evening appointments, then pay for all their school costs through SCOPAY.
Online payments with low transaction rate and no monthly fees, FCA approved.
Whatever software your schools need to run efficiently, our modules will support individual schools as well as your central team.
Each school can select the modules that suit them, and we can generate one invoice for the whole group.
If you are working with schools in an advisory capacity, we are happy to present at a school business meeting and allow schools to make up their own mind about our system. We are equally happy to discuss implementation to all schools across a local authority.
Free SCOPAY app for parents
Give your parents the added convenience of booking trips, clubs, dinners and paying with our free SCOPAY app.
Parents can also set up alerts for reminder messages, e.g. low dinner balance – either in app or by email.
Finance summary reports can be produced and exported to drop into your finance system, including nominal codes. A file can be produced to upload nominal codes.
We can also collect data from multiple schools for transfer into LA finance systems.
To get your central and individual schools' admin teams up and running quickly, you will be assigned a trainer who will firstly chat with you about your procedures and then tailor each one-to-one training session accordingly.
Once you are up and running, that's just the start of your journey with Tucasi.
People are at the heart of Tucasi, so you can be sure that when you need help, you can pick up the phone and talk to a human to get your issue fixed. On average, our Customer Support Team resolve 95% of technical issues on the first call.
Plus, whenever you need it, we offer refresher training or tailored sessions for all your staff, including new recruits.