We helped Medway Primary School to manage milk money received in the quickest, smoothest way possible.
A mixed-gender local authority primary school catering for children aged from 3-11. Medway has recently expanded from a 2 form entry school. It now caters for 3 classes in Years 2, 4 and 6.
Here at Tucasi we receive a number of enquiries from schools seeking advice on setting up our modules to assist them in monitoring provision and payments for school milk.
Whilst some schools have configured milk money via the Trips and Events tab, others use product buttons on the income screen.  However, here we focus on a great solution adopted by the team at Medway Community Primary School in Leicester.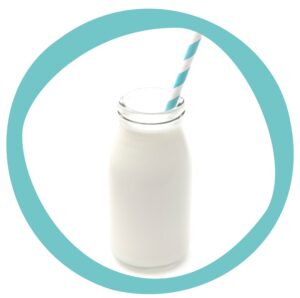 Medway found monitoring milk money a challenge due to the variations in take-up amongst children. As well as the fact that individual debt also needed to be chased. With this in mind, Ann configured one of the pre-payment accounts within the Extended Day module to cope with their milk provision.
Medway's admin team can set codes to record paid or free milk provision. Plus, a 'no milk' code (used to identify easily where milk was not provided on a given day).
Extended Day 'preferences' are used to configure pupils who opt for milk. That way, it's easy to identify pupils who either pay or who have a free milk entitlement without further cross-checking. Ann then auto-populates the milk registers on a weekly basis.
Medway can produce mail merged letters weekly. It is now a quick task to remind parents who owe money, and exactly what is due.
Not only has the solution helped the expanding school save a considerable amount of time, the Extended Day module has also assisted with the school's milk return to the Local Authority. At the end of every week, Ann produces the Milk Attendance Summary, exported directly to Excel to submit to the LA.
Ann says that the new solution helps her keep on top of any debt, which now runs at a minimum. In fact, she now confesses to having a secret pastime of running the Debt Report whenever she has a moment spare just to double-check the latest figure and see how it compares to the previous week, or even previous day!