Education Support recently released its annual Teacher Wellbeing Index. This gives a troubling picture of staff mental health across all levels and in all divisions of the UK education landscape. The charity surveyed over 3,000 senior leaders, teachers and support staff. From a range of early years, primary, secondary, further and adult education settings.
Workplace culture impacting staff
Three quarters of education staff described themselves as stressed, an increase of 3% on the previous year. The greatest increase (8%) was seen in support staff – those in non-classroom based roles. School teachers, including Teaching Assistants and SEN staff, also showed a 3% year-on-year increase in stress.
There were some clear causes; the most common were:
92% felt they were distrusted by their line manager
88% felt they had a negative team culture
86% felt they were not supported well by their organisations
Managing your school's workplace culture
Stress needs to be managed from the top down. Identifying the cause is paramount, but it affects different people in different ways.
Mind has some great advice on how to manage difficult relationships with team members and managers. The mental health charity's top suggestions include improving communication by discussing concerns calmly, in private; and finding common interests.
They also recommend avoiding arguments. Speak fairly and politely whenever you disagree. They also warn against getting involved in workplace gossip, which can further strain relationships. Ultimately, if other approaches fail, it may be best to simply maintain a professional boundary. In addition, speak to another colleague or manager, a mental health first-aider, or an independent body, such as the Advisory Conciliation and Arbitration Service (Acas). They can provide confidential advice.
As well as stress, more had experienced symptoms of poor mental health than in the previous year:
15% increase both in difficulty concentrating (44%) and forgetfulness (41%).
12% more of the staff surveyed this year reported being tearful (40%).
Half faced insomnia or difficulty sleeping – a 9% increase on 2021.
Plus, more education staff are experiencing irritability or mood swings, recurring headaches or migraines, muscle tension, dizziness, high blood pressure, changes to appetite, over-eating and under-eating.
Ways to improve your school's mental health
Experiencing these symptoms can feel overwhelming. Education Support has produced a short guide to help teachers and education staff feel better during the school year. Tips include: physical movement, social interaction, connecting with others, breathing exercises, prioritising sleep, allowing yourself to cry, and engaging in creative activities.
It is clear that mental health in the education profession has worsened. However, surprisingly, the same survey showed a marginal decrease (2%) in the overall proportion of staff who reported experiencing "mental health issues" in the past academic year.
This decrease was driven by the responses of teachers and senior leaders. Meanwhile, support staff actually showed a 5% increase in reports of mental health issues. This is more aligned with the increased stress and symptoms of poor mental health demonstrated elsewhere in the survey.
It is possible that the counter-intuitive reduction in the number of teachers and senior leaders reporting a mental health issue may be indicative of a general expectation of higher stress levels and work-induced mental health symptoms across the education profession. This is evidenced in the conclusion of the same report, which states:
"Nearly half of all staff (47%) report always working when unwell, and more than half of staff (59%) have a lack of confidence in talking about mental health challenges to their employer […] This points to a persistent culture of 'powering through' ongoing stress."
How to improve expectations
Education Support recommends that school leaders create their own mental health and wellbeing plan as a starting point to prioritising the wellbeing of their staff. They provide a free template that schools can use to set out areas for improvement, responsibilities, future actions and how outcomes will be measured.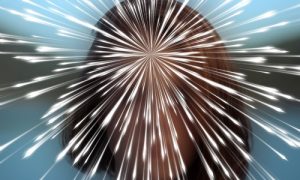 As Sinéad McBrearty, CEO of Education Support surmised; "these data make difficult reading," however, the report also demonstrates that, "It is time to invest in the workforce and to remove the well documented drivers of significant stress in the system."
This moment can be a line in the sand for schools as well as government. Let's hope it's a starting point for proactive, positive cultural changes.
Example
At Kensington Primary School, mental health is being focused on, across all
areas of school life, in a positive light. In a recent article, Headteacher, Ben Levinson OBE, discussed the benefits of approaching mental health in schools with the same positivity normally afforded to physical health:
"Narratives around mental health, often focus on reaching out for help and challenging mental health stigmas. Mental health is an ailment to be fixed, rather than a fundamental part of being human. How then, might we work to flip the narrative, and make it as widely accepted and promoted as our physical health?"
Kensington Primary School makes mental health a priority in a number of proactive ways. It is built in to the curriculum. This is so that emotional impact, mental functioning and wellbeing are discussed as part of all academic subjects. Assessments are limited to reduce stress – both for pupils and teaching staff. In an environment where emotional wellbeing is respected and discussed openly, members of the school are ready to raise problems when they arise. Both staff and pupils are better able to spot red flags, so appropriate support can be offered at an early stage. The school has also appointed a specific mental health lead. Similar to any subject lead, they are professionally trained with the help of a dedicated grant from the Department for Education.
By focusing positively on mental health, through all aspects of the school experience, Ben says Kensington Primary has "an ethos of support," where the community can openly discuss issues and, "we can help them before it gets worse."
Looking to the positives, it is clear what schools can do to help their staff. The report shows that individual wellbeing is better where there is a positive organisational culture and good quality support for staff. As seen at Kensington Primary, proactively supporting staff and providing the right resources helps to foster a positive school culture. It produces better outcomes for students too.
In summary, here are some simple, proactive steps you can take to give your staff the support they need:
Identify the causes of stress in your school. Then create a wellbeing plan, outlining focal points, responsibilities, actions, and measures for success.
Decide how the school will embrace mental health discussions with positivity – and live those values through all areas of school life.
Assign a mental health lead. This will help set the wellbeing agenda for the school, and take advantage of funding opportunities for this purpose.
Signpost your staff to external resources where they can find further information and support, such as Mind and Education Support.
Our recent mental health and wellbeing blog provides some suggestions to improve your school's wellbeing.