Most schools in the UK have experienced heightened stress and anxiety levels amongst their staff at some point. Mental health and wellbeing needs careful monitoring.
Factors such as rising energy prices, further tightening of budgets, plus increased workload and the administrative burden and security relating to processing cash onsite can all impact daily lives detrimentally. To add to this, some schools are finding it difficult to fill vacancies, and the press has highlighted that some teachers may leave the profession, citing unmanageable workloads and stress as reasons. With all that in mind, managing stress and anxiety levels, and reviewing staff wellbeing have never been more important.
It goes without saying that everyone's needs are different. Maintaining positive mental health in schools is a constant endeavour, but it's one that cannot be ignored.
In schools, it's common for staff to experience high levels of stress and anxiousness during certain busy periods throughout the academic year. If left unchecked, it can lead to declining mental health, resulting in time off due to stress.
Being able to maintain positive staff wellbeing in schools not only ensures your staff are healthy and comfortable, but will also increase productivity and engagement and reduce absence through sickness and ultimately, resignations.
There are some low cost changes that can help reduce stress and improve staff mental health and wellbeing in your school. Firstly, listen to the needs of your staff. Then you can create a well-thought-out plan to address mental health issues and provide care for all staff.
Give staff the tools they need to make positive changes. Provide access to guidance and resources to help them maintain positive mental health. Education Support has some useful information.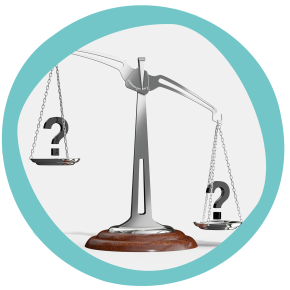 Implement a staff wellbeing survey. If you want to help, you firstly need to understand the issues. Consider making the survey anonymous. You are more likely to receive honest and open feedback and with an open forum if you do. You may also receive some excellent suggestions on how staff want to be supported. Done regularly, this will give you a clearer picture of the general mental health of your staff. It will help you assess whether implementations are having an effect.
Do you fully understand the challenges that your staff are facing day-to-day? If you successfully tackle an issue, it will demonstrate your desire to improve working conditions.
There are various free online tools to build surveys, SurveyMonkey is probably one of the most popular sites.
Example: NHS Wellbeing Champions
You will have First Aiders for physical injuries, but what about mental health? The NHS, known for being a stressful working environment, especially following the pandemic, implemented Wellbeing Champions to promote positive health and wellbeing and offer support.
If you have staff who are passionate about the improving the mental wellbeing in your school, why not implement your own Wellbeing Champions? Share information and raise awareness, or even just listen.
Understand the 'pinch points' and implement changes in your procedures to alleviate the issues where possible. For example, by streamlining processes and including more automation, you will reduce admin man-hours considerably. Eliminating the handling of cash onsite would significantly reduce the stress associated with this element.
We hope you found these tips useful. If you would like to chat to us about introducing more automation and going cashless, please contact us.