Effective communication is key to fostering strong relationships between schools and parents. Tucasi's Communications module steps in as a powerful tool, revolutionising the way schools connect with parents and guardians. In this post, we'll explore the advantages of Tucasi's Communications module and how it empowers schools to enhance parental engagement and collaboration.
Communication gaps between schools and parents can hinder a student's educational journey. Tucasi's Communications module bridges this gap by providing a fully-integrated solution for sharing updates, announcements, and important information. Whether it's event notifications or school policies, parents stay informed effortlessly. Messages are delivered directly through text and email, ensuring immediate visibility without the need to log into a specific website or app.
2. Personalised engagement:
Every student is unique, and so are their educational journeys. Tucasi's Communications module fully integrates with the other modules to allow school admin teams to personalise messages. Whether it's addressing a class, club attendees, or participants in a trip, the module allows for refined communication. Additionally, details like outstanding debt amounts can be automatically populated, streamlining the communication process further. This personalised engagement extends to parents through our parent-facing app, SCOPAY, where they can conveniently receive important notifications, make payments and bookings, complete forms, and even purchase uniforms.
3. Targeted communication:
Communication needs to hit the mark. Tucasi's Communications module is tailored to allow schools to send targeted messages to specific groups. Whether it's about payments, bookings, or uniform purchases, the module ensures that the right message reaches the right recipients, eliminating communication clutter. Every Tucasi module integrates seamlessly with SCOPAY, making it even easier for parents to stay up to date and engage with school-related activities.
4. Efficient debt management and notifications:
The module excels in more than just communication. It's a vital tool for debt chasing and reminders by admin teams. With Tucasi's Communications Module, schools can effectively manage debt collection and send notifications seamlessly. It's a powerful resource in financial administration that goes beyond simple messaging.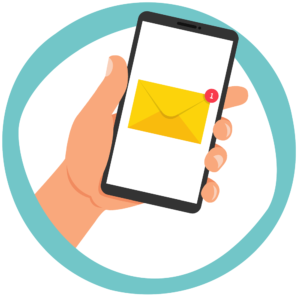 Conclusion: elevating educational collaboration
Effective communication is the cornerstone of successful education. Tucasi's Communications module empowers schools to bridge communication gaps, provide real-time insights, and nurture partnerships with parents. Elevate your school's collaboration with parents and embark on a journey of enhanced educational success with Tucasi.