Major questions have been raised over school music recently. While it's widely agreed there are many benefits to playing instruments and creating music, it is sadly disappearing from our classrooms. School music clubs are a great answer to this decline.
School music clubs can improve mental health, attainment and school culture. So what can we do to help more pupils benefit from music in school?
Music education in decline
Lord Andrew Lloyd Webber has made headlines, pushing for greater government investment. The Music in Secondary Schools Trust has found that only 12% of state schools have orchestras, compared to 85% of private schools.
The government published its national plan for music education in June 2022. However, GCSE entries for the subject have still declined by 11.8% in the last year. In fact, the number of students studying GCSE music has dropped by over 27% in a decade, from 41,300 to just 30,115.
Benefits to mental health
Research proves that listening to music releases dopamine, a feel-good chemical, in our brains. It has also been found to reduce stress and ease symptoms of depression.
Self-expression is at the heart of all music. It provides an outlet for pupils who may struggle to process or communicate their emotions in other ways.
The sense of achievement gained from learning to play an instrument and performing in front of others can also boost self-esteem and reduce anxiety.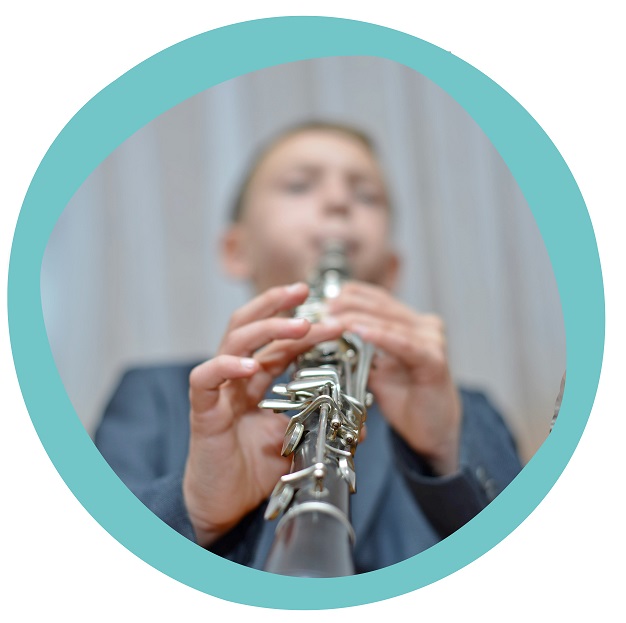 Boosting academic performance
Language and reasoning skills develop with musical training. So, children who learn to play instruments at an early age see benefits in many areas of school life.
Students constantly exercise their memory and mental focus when performing music. Also, it improves their memorisation skills and attention span, which support their education across all subjects.
Playing instruments also helps to hone children's fine-motor skills and improve their coordination, just as playing sports does.
Children who study music tend to be more emotionally developed and have greater empathy towards other people.
Music lessons lend themselves to collaboration, and are a great opportunity for children to learn about working together, helping to develop a school culture of cooperation.
Compared with other, more traditional school subjects, music is a freeing and fun activity that children enjoy participating in. The variety and interest this provides helps children to stay engaged and reduces classroom disruption throughout the school day.
The role of school music clubs
The demands of the National Curriculum leave little time in the week for substantial music lessons. However, music clubs can enrich provision, helping schools and pupils to harness the many benefits that music offers.
By its nature, music is eclectic, so clubs provide a great opportunity for pupils to experiment with different musical instruments and genres. Music clubs can also be flexibly structured, and activities can be tailored to the number, skills and interests of the children attending.
Coordinating your music club
Delivering a successful school music club requires some planning. Staff are needed to run the club each week, and they will need to have some activities planned, although it's best to be somewhat flexible.
You will also need musical instruments: schools can apply for grant funding, such as from the Universal Music UK Sound Foundation to help purchase equipment. Also, schools that choose to charge for club attendance can use these funds to invest in equipment which will last for years to come.
The more pupils participate in your club, the greater the benefits can be. Think about how best to advertise: on the school website, social media, a newsletter, and with posters in school. You might also consider opening the club to non-pupils, to share the positive effects of music education with the wider community.
Tools to help organise school music clubs
Make the booking process accessible, it will encourage more parents to engage. The Trips and Events module is the perfect tool for organising school clubs. You can select which year groups, cohorts or individuals can book onto your club, then let parents book and pay online There is also the facility to create online forms to digitally capture parental consent and other information. Robust reporting features, to simplify your finance and administration tasks.