Many schools discovered the benefits of holding virtual parents' evenings during COVID. Now life has more-or-less returned to normal, video meetings remain popular, meaning schools can now choose how to conduct parents' evenings.
As expected, many are reverting to face-to-face sessions, whilst some continue to offer remote options or, have the flexibility to offer parents the choice. New data from TeacherTapp shows that 31% of primary schools are still holding parents' evenings online.
Parents evenings: host face-to-face or online ?
So, given that there is no consensus on which format is best, how should schools choose whether to hold parents' evenings online or face-to-face? We look at some of the pros and cons, to help you decide which is best for your school.
Face-to-face parents evenings
Busy parents
For most, a parents evening will follow a full working day, and add to the usual demands of a weekday evening. Therefore, the extra time needed to travel to and from the school inevitably makes the day more hurried and stressful. This can negatively impact those important teacher:parent conversations.
Work commitments
It can be even more disruptive for parents who work outside of the nine to five. If parents evening clashes with their working hours, they must either make arrangements to miss work, which may impact their income, or miss the opportunity to attend.
Childcare issues
Who will look after the children if parents attend a face-to-face session? Sometimes schools allow pupils to attend. However, care may still be needed for their siblings, teachers' children and any other dependents. This may rely on the kindness of family, or paid care may be necessary.
Transport
Getting to school potentially adds barriers to in-person meetings. Drivers may compete for spaces in the school car park and surrounding streets. Plus those who rely on public transport may have concerns about personal safety when travelling at night. As well as a reduced timetable of buses running in the evening.
Ancillary costs
Evaluate the cost of running your event. You may have a caretaker onsite later than normal. Plus, administrators supporting the event, and your cleaners may need to work additional hours. Some schools may also incur costs for light refreshments. In addition, running the school's heating and lights through the evening has a significant impact on already soaring energy bills.
Given the cost-of-living crisis, parents may also appreciate saving some money on their expenses. Transport costs and paid childcare for those who need it are considerable factors. All of which can be eliminated through the use of video calls.
Extra parental engagement
Many parents don't often cross the school threshold, so an in-person parents' evening can be used to share more than just individual pupil feedback. Classroom displays, materials and workbooks let parents see more of the curriculum, class projects and their children's work. In the school setting, you can also advertise the PTA's activities, volunteering opportunities and upcoming events, which help build the school community. Further, many parents do prefer the more personal approach of going into school, and speaking with teachers face-face. All of this adds value to the experience for parents and can encourage better engagement than a ten-minute conversation alone.
What about virtual parents' evenings?
Virtual parents' evenings will avoid some hurdles, but can come with their own issues.
Notwithstanding the advantages of physical interaction over online meetings, technological requirements may tip the scale for some. Not all parents will have access to the technology required, and there may be language barriers complicating the communication of instructions to overcome any technical issues.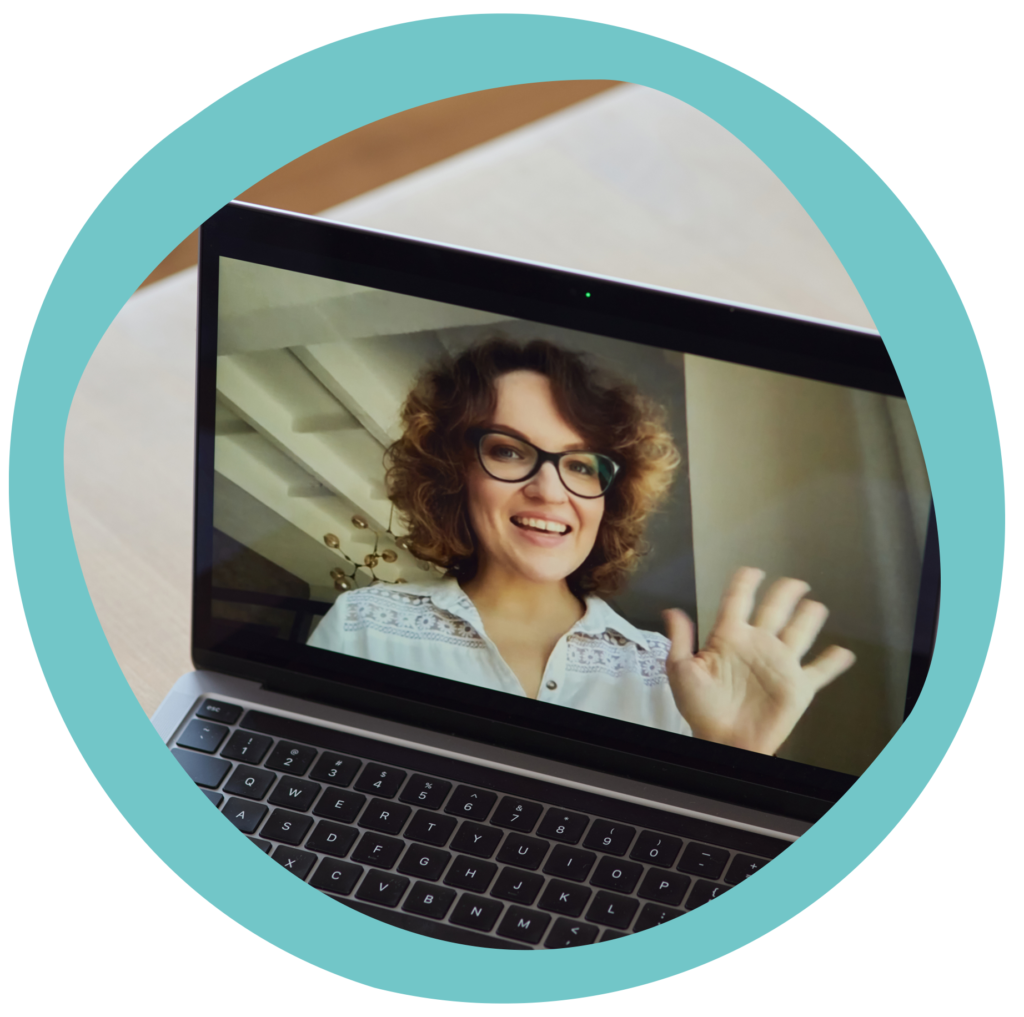 Access
Lack of access to devices and the internet are the factor most likely to impact schools, especially in more deprived areas.
While schools may be unable to help families access devices and the internet, issues with users technical abilities and communication can be alleviated through a prudent choice in parents evening software. A great platform will be easy to access, intuitive to use and specifically designed for parents evenings, with simple instructions tailored individually for staff and parents. With our system, both teachers and parents just need to log in, and they will be connected automatically at the appointed times.
"You are on mute!"
We have all experienced an awkward video call; no audio, frozen screens, a slight physical disconnection and occasional lag, and the nuances of in-person communication can be lost. These factors can detract from the quality of communication online, meaning some people will always prefer a face-to-face conversation.
However, video calling simultaneously offers other quality-of-life improvements. Parents and teachers can be assured of privacy. It's away from busy hallways, so they can speak openly, knowing they won't be overheard. Plus, security is assured as the video calls are encrypted. Similarly, without the hubbub of an in-person event, it is easier to focus on each conversation, for better outcomes. As another advantage, great virtual parents' evening software, like our, allows parents or guardians to join from two separate devices and locations, making the experience more comfortable for separated parents.
Timekeeping
Teachers sticking to their schedule is a crucial but difficult part of parents evening. And, in person, it can be more challenging to close an over-running meeting – some parents could happily talk about their child all night.
Online events avoid delays caused by travel issues, parents getting lost or distracted, and appointments simply over-running. Our software helps teachers to effectively manage their time; both parents and teachers see an on-screen countdown, helping to keep conversations on track. For some pupils, more time will be needed, and schools can pre-assign additional time for these pupils, so parents automatically book the correct-length meeting.
Most importantly, those valuable breaks for teachers can be created before bookings are opened to parents. With the task of timekeeping handled, teachers can give each conversation their full attention, knowing that appointments will always finish on time.
What do your parents want?
Taking all these factors into consideration, above all else, it is what your parents prefer that should steer your decision. Doing what works best for them will improve attendance and ongoing relations. If you find the vote is split, it may be worth offering parents a choice between booking an online or in-person session. If you decide to offer this, for ease, we recommend dedicating one evening for each format.
Simplify parents evening administration
Whichever format you choose, our Parents' Evening module is the go-to tool to simplify the whole process. Organising your event manually is complicated and time-consuming. Even worse, human error such as double-bookings and forgotten appointments can create tension between the school and parents. Clear communication and a reliable administrative system are essential for a smooth-running event.
We can help you go paperless and automate bookings for your school's face-to-face or remote parents evenings. Our system imports class lists from your MIS to make set-up quick and easy. Parents can see the times available and book or their appointments through the SCOPAY app or website. Plus, if things change before the school's specified cut-off date, they can move to another available timeslot.
You can easily run reports to identify pupils without a booking. In addition, the Parents Evening module fully integrates with Communications, to help you quickly send reminder texts or emails too. Lastly, with our convenient SCOPAY app, parents can set-up their own alerts, to be notified when parents' evening bookings become available.
Contact us to find out more about how Tucasi can take the stress out of parents evening for your school.