The Government has announced a new £1 million package to support children in disadvantaged areas across England to learn and play chess. Grants are available to primary schools to get more chess clubs in schools.
Improved visibility and availability of chess
The plan will see 100 new chess tables installed in public spaces, and grants for schools in disadvantaged areas to get more primary school children playing chess.
Did you know, according to Chess in Schools and Communities 97% of school staff believe chess has improved pupils' thinking skills?
So what are the other benefits?
Firstly, strategy games encourage children to be patient, plan ahead, make decisions, use logic amongst other skills. Also, having to focus on the game is very mindful.
Chess helps build friendships and teaches children about sportsmanship. Children learn how to win graciously, and more importantly, how not to give up when encountering defeat. Also, children learn that practice and studying the strategies means more wins – a valuable lesson in school life come exam time.
Notably, children who enjoy strategy games tend to be successful at mathematics and the sciences.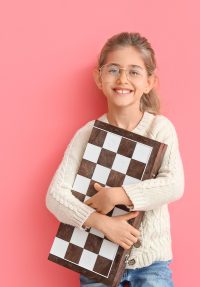 Chess is a level playing field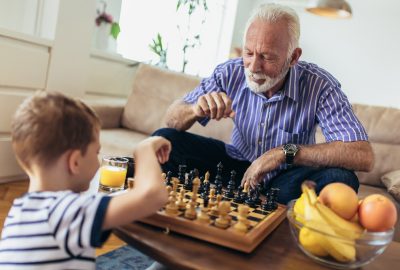 The best thing about the game of chess is anyone can play anyone. 
Chess is less physical and more mental, so age is irrelevant! A ten-year-old could play fairly against a 90-year-old. Now, there aren't many other sports or activities that can boast that!
The Department for Culture, Media and Sport will invest £500,000 in the English Chess Federation over two years. Their aim is to develop the next generation of world-class talent. The investment will support schools to access expert coaching, training camps and cutting-edge computer analysis for international events to assist current grandmasters and up-and-coming players.
Your move. Start a chess club in your school
The best news for primary schools is the outlay to set up a chess club is small. An unused classroom is the ideal venue. Primary schools will be given grants of up to £2,000 to buy chess sets and also access training and teaching materials too.
Running your successful chess club
Running a chess club in schools doesn't have to create extra admin. With the proper tools, it's easy to set up extracurricular activities. You can manage funding streams such as Pupil Premium, collect parental consent and take session bookings and payments.