Starting the day with a nutritious breakfast can significantly impact a child's readiness to learn, increase concentration, and overall well-being. Recognising this, the government launched a breakfast club funding scheme to ensure that every child begins their school day with a healthy meal. In this post, we'll explore the importance of school breakfast clubs, delve into the funding scheme, and discuss how streamlined payments through online payment solutions like Tucasi's can make a positive difference to children, parents, and schools.
The significance of school breakfast clubs
School breakfast clubs play a pivotal role in fostering an optimal learning environment. These clubs provide pupils with a nutritious meal at the beginning of the school day, setting the stage for improved concentration and overall well-being. The introduction of the breakfast club funding scheme aims to reinforce the importance of these clubs in enhancing student outcomes.
Understanding the breakfast club funding scheme
The breakfast club funding scheme is a game-changer for schools, offering vital support for breakfast club provision. Here's what you need to know:
75% subsidy:

Participating schools receive a generous 75% subsidy to cover the food and delivery costs of their breakfast clubs until July 2024. Schools only need to contribute the remaining 25% of the costs.

Free breakfast supplies:

The scheme ensures that all pupils in participating schools receive breakfast supplies at no cost to them or their parents, promoting inclusivity and access to nutritious meals.

Eligibility:

Schools in disadvantaged areas, with 40% or more pupils in income bands A-F of the income deprivation affecting children index (IDACI), qualify for the

programme

. This includes state-funded primary, secondary, special schools, and alternative provision.
The positive impact of breakfast club programmes
Recent reports highlight the positive impact of the National School Breakfast Programme (NSBP), delivered by Family Action and funded by the Department for Education. Feedback from participating schools underscores the programme's benefits:
97% of headteachers surveyed reported significant improvements in pupils' readiness to start the school day and their overall well-being.
An impressive 93% of respondents observed a reduction in the prevalence of inappropriate food being brought to school since joining the NSBP.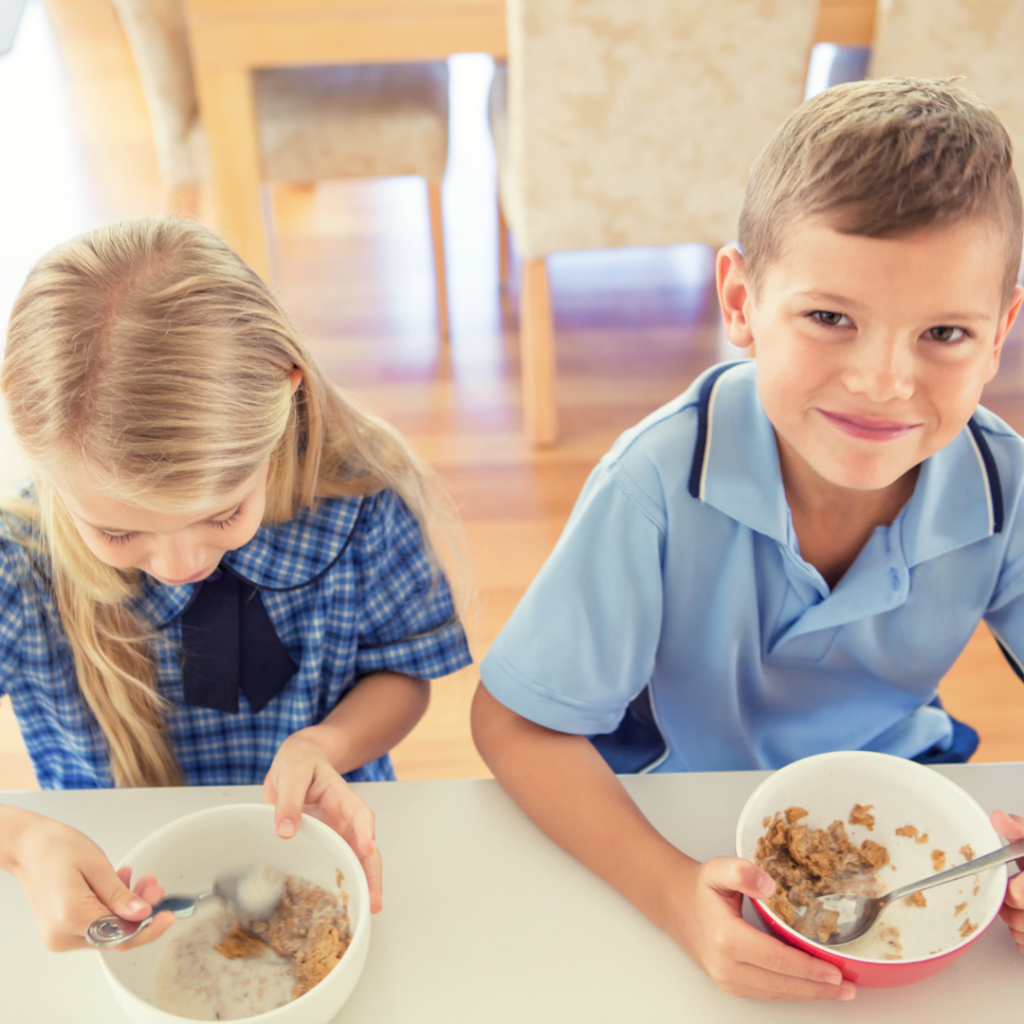 Streamlined breakfast club payments with Tucasi
While the breakfast club funding scheme is a significant leap forward, schools must efficiently manage breakfast club payments. This is where Tucasi steps in:
Effortless payment handling:

Tucasi's Extended Day module simplifies payment management, reducing the need to chase parents for contributions.

Seamless integration:

Tucasi seamlessly integrates with your Management Information System (MIS), enhancing efficiency.

Automated reminders:

The module offers

personalised

email reminders for parents with outstanding payments, ensuring smooth financial operations and less manual work.

Robust reporting:

Tucasi provides reporting tools and templates to help schools stay on top of payments and financial data.
By using Tucasi's Extended Day module, schools can simplify and improve the management of their breakfast club programme, ensuring that the benefits of the breakfast club funding scheme are fully realised.
The breakfast club funding scheme brings us one step closer to ensuring that every child starts the day right with a nutritious breakfast. The positive impact on pupil well-being and readiness to learn is undeniable. Tucasi's innovative solutions further complement this initiative, simplifying payment management for schools. Together, we can continue nurturing the future of our children.
For more information on how Tucasi can support your school with the breakfast and after-school club booking and payments module, call us on 02380 016 563 or complete the form at https://www.tucasi.com/contact-us/